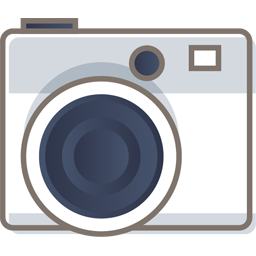 Reason 1: You have no idea what you're doing with your feed, or have no clue what to post.
I don't know about you, but every time I open Instagram I am CONSTANTLY bombarded with…
...Picture perfect Instagram models with tiny waists and perfect makeup, flaunting their toned and tanned thighs while they rake in the likes, follows, and comments.
...Professional looking photo after professional looking photo, that you KNOW were taken by someone with mad skills or at the very least a camera that cost two months rent.
Meanwhile, you're sitting at home in your yoga pants, it's been raining outside for a week straight, and you have NO IDEA what you're gonna post today.
"Will my followers hate me if I post ANOTHER photo of my cat sleeping?"
You're constantly second guessing yourself, and you end up posting a hodge-podge of all sorts of things like selfies, your dinner from that fancy restaurant last night, the sunset, and the last inspirational quote you came across while scrolling through Pinterest.
Luckily, you DON'T need to have a creative team to do photoshoots with all the time or have a Kim K booty to post content that grabs your audience's attention.
But you DO need to figure out who exactly your target audience is so you can give them exactly what they want.
You need: a formula for creating a stunningly gorgeous feed that gets your audience hanging on your every word, leaving raving comments on every post, and liking the ever loving sh*t out of your mind-blowingly awesome content.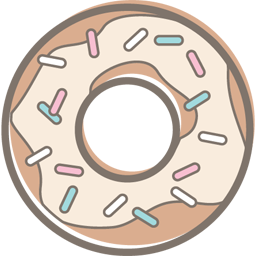 Reason 2: You're a victim of "Shiny Object Syndrome", getting distracted by a million different things
I get it, and I've been there.
Scouring the interest for every last growth hack that might FINALLY make a difference for you, so you can stop feeling bad about every day that passes where you're STILL stuck at 437 followers…
...Using all the biggest hashtags, joining all the engagement groups you can get an invite to, and staying up to post at 2:05 am because some big shot in a Facebook groups absolutely SWEARS by it.
You honestly feel like you've tried everything, yet NOTHING has made a considerable difference for you.
I'm just gonna say it:
Being successful on Instagram isn't down to doing #AllTheThings then getting lucky once and coasting off that one success forever.
It's about learning a proven, repeatable set of techniques that you implement every day over long periods of time.
It's the difference between growing your following surely and steadily over several months to reach the heights of 10k, or 20k, and getting shiny object syndrome and throwing every little hyped up "growth hack" at the wall, then ranting in a Facebook group afterwards when (surprise, surprise) things don't work out as planned.
You need: A simple "do this, then this, and then this" system to follow so you don't end up wasting time on all the noise.
A proven series of steps that you can follow without overthinking it, that brings in a steady stream of new followers consistently, each and every day without fail.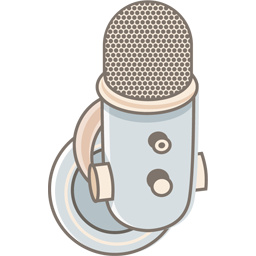 Reason 3: You Have No Idea Who Your Target Audience is or How to Reach Them
You've attracted a small handful of followers, but whatever they're into, it's not what you're posting. Your engagement sucks.
You hear crickets every time you post, and you just can't seem to get a conversation started with the people who have followed you.
Unfortunately, the followers you have gained are usually just looking to get a follow back – they'll have unfollowed you before you roll out of bed tomorrow morning.
There's one key lesson here:
When it comes to Instagram, we DON'T want to attract just anyone – we want the followers who are most likely to either engage with us or buy.
Getting the right followers can make all the difference in your engagement levels, growth rate, and business profits – but there are so many people on Instagram it feels like an impossible feat to home in on your tribe.
You need an easy to follow process for finding out WHO your potential buyers are, WHERE you can find them on Instagram, and HOW to grab their attention to get them to pop on over to your gorgeous feed and follow you.
Plus, you want a system for converting those hard-won followers into paying customers and clients on autopilot.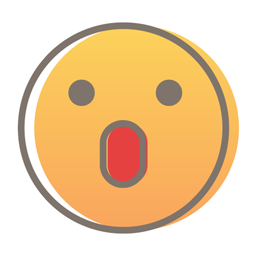 Reason 4: You're Getting Hammered by the Algorithm
Have you ever thought:
"I can't grow a large Instagram following because the algorithm is limiting my reach and hiding my content from my followers."
You believe it because...
...Your growth has been at a standstill for months, and nothing you do seems to make a difference.
...Your engagement sucks, and it seems to get worse after every algorithm update.
...You're using all the hashtags, posting every day, and trying every tactic you come across but literally nothing works.
Plus, there are countless others freaking out and explaining how the algorithm is at faults for X, Y, Z in basically every Instagram related Facebook group you're in.
It truly breaks my heart that so many incredibly talented people have given up on themselves because they've been made to feel like they're helpless in the face of the algorithm.
The truth is, the Instagram algorithm isn't quite the monster it's been made out to be. And more importantly, there is PLENTY you can do about it.
But unless you get an intimate understanding of how the algorithm works and what you need to do to get on its good side, you're gonna struggle to get seen (even by your own followers).
You need: a fool-proof system for positioning yourself for getting favored by the algorithm, so you can get bumped to the top of your followers feeds, show up in hashtag search, and maximize your shot of going viral via the Explore Page – instead of being treated like that weird cousin from Nebraska that everyone forgets to invite to parties.