INSTAGRAM LAUNCHPAD
Important question for entrepreneurs, influencers, and bloggers who STILL don't have a profitable Instagram following of over 10,000 engaged, ready-to-buy followers:
If there was a proven method for
attracting a steady stream of targeted,
engaged Instagram followers every
single day WITHOUT the algorithm
anxiety, tech overwhelm, or spending
too much time staring at a screen
wondering "what-the-heck-am-I-gonna-
post-today"...
Would you finally feel confident enough to make growing a profitable Instagram your #1 priority?
If you aren't nodding along enthusiastically, you're making a BIG mistake.

Because every day you're NOT making Instagram your #1 priority is another day you're missing out on the 500 million DAILY users who are logging into Instagram and liking, commenting, following, and buying from OTHER brands who aren't you.
Love it or hate it, Instagram is one of the most powerful way to reach your people in an increasingly connected world.
So if you are…
Posting every day, using all the hashtags, and spending all your free time on your phone trying and failing to crack the Instagram code, while your competitors are going from 2k to 20k in the time it takes you to gain 200 followers…
Or
You've been stuck at a standstill for months, cursing the algorithm as you watch your engagement fall and your growth freeze solid after every new algorithm update, making you feel like the invisible man...
Then keep reading.
Because what's to come might be the ONE THING that releases you from your current hell of watching your follower count yo-yo up and down while you're busting your a** and getting no results…
...and catapults you into a new reality where, a few weeks from now, your Instagram is filled with 10,000 raving fans and potential customers who shower you with likes, comments, and PayPal notifications.
But First…
🚨Sound the Alarm Bells Because We've Reached Peak Instagram Crisis Mode🚨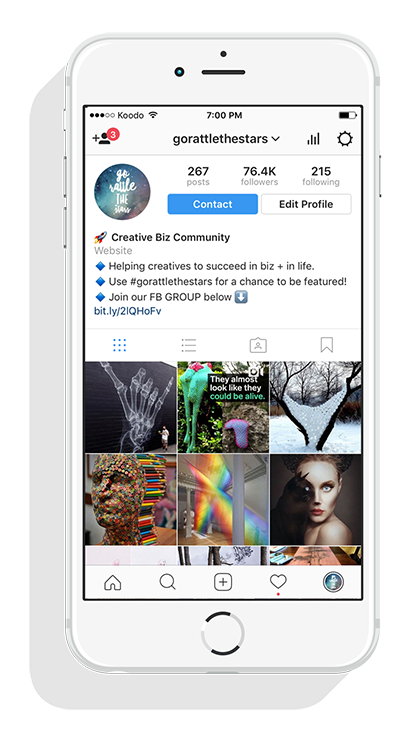 You've just put the finishing touches on that thing you've been working on all week, and now you're excited to share it on Instagram.
You upload the photo, make sure you've set the filters juuuuust right, then hit 'Publish'. You spam the refresh button in anticipation of becoming that amazing overnight success story that everyone talks about, waiting for the likes and comments to start flooding in…
...only to be met with radio silence.
Instead of basking in the envy of all your friends as you show them the 10,000 new fans you earned overnight, your follower count HAS. NOT. MOVED.
After a couple of hours, you've gained a pitiful handful of likes and a single comment – the usual "Love it! 😍" from your BFF.
The rest of the world doesn't seem to appreciate how freaking hard you worked on this.
You feel deflated. Defeated.
The most painful part isn't even the fact that you're spending long days working your butt off with no results to show for it…

It's that your pitifully small follower count serves as a constant, agonizing reminder of your failed efforts.
You scroll absentmindedly through your feed, past all the beautiful Instagram stars living their fabulous lives, with their 5 and 6 figure follower counts and avalanches of likes – and instead of feeling inspired, you feel even worse.
They've got their sh*t together, while you're sitting on your couch in your comfiest pair of lulu lemons and an old college hoodie, wondering what the heck to post tomorrow.
You've been posting religiously on the daily, yet you've been stuck hovering between 400 and 500 followers for months. Yet you see your competitors going from 2k to 20k in the same amount of time...
You think, "What do they have that I don't? Am I just bad at this?"
You're not even motivated by the jet-setting destinations, the Lambourgini collection, or the totally cliche "working on the beach sipping pina coladas" thing – you'd settle for something that allows you to take a yoga class once in a while, treat yourself to that fancy new sushi place down the street, and take your dog to the park on a sunny Tuesday afternoon instead of being trapped in your cubicle from 9-5.
Right now that life seems like a far off dream.
But I'm here to encourage you not to lose hope.
To let you know that the life you want isn't as far off as you think, and Instagram is the tool to get you there faster than you thought possible.
📈 With All That Hard Work and Commitment, Isn't It Time You Started Seeing Actual Measurable Results? 📈

At this point in the game, you feel like you've earned the right to share that thing you've poured your heart and soul into and get it seen (and liked) by the audience you worked so hard to build.
You totally deserve to sit back and watch those followers pour in while you sip a well-deserved glass of Pinot instead of endlessly stressing over the 50 million things you need to try that will "maybe" make a difference for you.
At this point in time, you absolutely should be...
✅ Rapidly growing your Instagram by thousands of new followers, attracting real authentic human beings who look forward to hearing from you every day.
✅ Creating and curating high quality content and scheduling it all in advance so you never have that "what-the-heck-am-I-gonna-post-today" anxiety ever again.
✅ Opening the floodgates for the likes and comments, coming in from an audience of ultra targeted leads who are most likely to turn into customers and clients.
✅ Using the EXACT hashtags that work best for your specific brand, so you actually see increased engagement & growth – no more crickets every time you post.
✅ Ranking higher with Instagram's algorithm and getting your content boosted to the top of your followers' feeds (instead of getting lost in the crowd).
✅ Making a bigger impact, finding brand sponsorship opportunities, and turning your Instagram into a followers-to-dollars revenue machine to grow your budding business.
THAT is the reality you deserve to be living right now – not this mess you've found yourself in.
In a moment I've going to show you how to FINALLY tip the scales in your favor on Instagram.
But first...
Before you can confidently MOVE FORWARD to dig yourself out of that Instagram rut, you first need to get acquainted with:
The 4 Main Reasons You're Still Stuck at a Standstill on Instagram: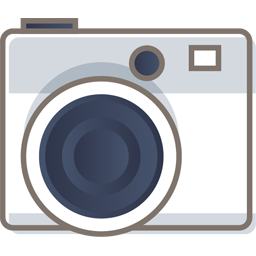 Reason 1: You have no idea what you're doing with your feed, or have no clue what to post.
I don't know about you, but every time I open Instagram I am CONSTANTLY bombarded with…
...Picture perfect Instagram models with tiny waists and perfect makeup, flaunting their toned and tanned thighs while they rake in the likes, follows, and comments.
...Professional looking photo after professional looking photo, that you KNOW were taken by someone with mad skills or at the very least a camera that cost two months rent.
Meanwhile, you're sitting at home in your yoga pants, it's been raining outside for a week straight, and you have NO IDEA what you're gonna post today.
"Will my followers hate me if I post ANOTHER photo of my cat sleeping?"
You're constantly second guessing yourself, and you end up posting a hodge-podge of all sorts of things like selfies, your dinner from that fancy restaurant last night, the sunset, and the last inspirational quote you came across while scrolling through Pinterest.
Luckily, you DON'T need to have a creative team to do photoshoots with all the time or have a Kim K booty to post content that grabs your audience's attention.
But you DO need to figure out who exactly your target audience is so you can give them exactly what they want.
You need: a formula for creating a stunningly gorgeous feed that gets your audience hanging on your every word, leaving raving comments on every post, and liking the ever loving sh*t out of your mind-blowingly awesome content.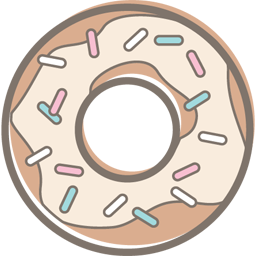 Reason 2: You're a victim of "Shiny Object Syndrome", getting distracted by a million different things
I get it, and I've been there.
Scouring the interest for every last growth hack that might FINALLY make a difference for you, so you can stop feeling bad about every day that passes where you're STILL stuck at 437 followers…
...Using all the biggest hashtags, joining all the engagement groups you can get an invite to, and staying up to post at 2:05 am because some big shot in a Facebook groups absolutely SWEARS by it.
You honestly feel like you've tried everything, yet NOTHING has made a considerable difference for you.
I'm just gonna say it:
Being successful on Instagram isn't down to doing #AllTheThings then getting lucky once and coasting off that one success forever.
It's about learning a proven, repeatable set of techniques that you implement every day over long periods of time.
It's the difference between growing your following surely and steadily over several months to reach the heights of 10k, or 20k, and getting shiny object syndrome and throwing every little hyped up "growth hack" at the wall, then ranting in a Facebook group afterwards when (surprise, surprise) things don't work out as planned.
You need: A simple "do this, then this, and then this" system to follow so you don't end up wasting time on all the noise.
A proven series of steps that you can follow without overthinking it, that brings in a steady stream of new followers consistently, each and every day without fail.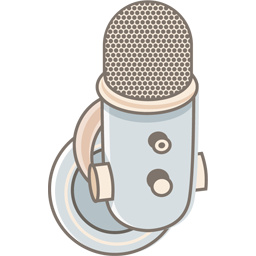 Reason 3: You Have No Idea Who Your Target Audience is or How to Reach Them
You've attracted a small handful of followers, but whatever they're into, it's not what you're posting. Your engagement sucks.
You hear crickets every time you post, and you just can't seem to get a conversation started with the people who have followed you.
Unfortunately, the followers you have gained are usually just looking to get a follow back – they'll have unfollowed you before you roll out of bed tomorrow morning.
There's one key lesson here:
When it comes to Instagram, we DON'T want to attract just anyone – we want the followers who are most likely to either engage with us or buy.
Getting the right followers can make all the difference in your engagement levels, growth rate, and business profits – but there are so many people on Instagram it feels like an impossible feat to home in on your tribe.
You need an easy to follow process for finding out WHO your potential buyers are, WHERE you can find them on Instagram, and HOW to grab their attention to get them to pop on over to your gorgeous feed and follow you.
Plus, you want a system for converting those hard-won followers into paying customers and clients on autopilot.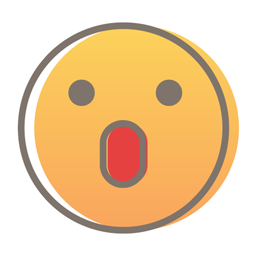 Reason 4: You're Getting Hammered by the Algorithm
Have you ever thought:
"I can't grow a large Instagram following because the algorithm is limiting my reach and hiding my content from my followers."
You believe it because...
...Your growth has been at a standstill for months, and nothing you do seems to make a difference.
...Your engagement sucks, and it seems to get worse after every algorithm update.
...You're using all the hashtags, posting every day, and trying every tactic you come across but literally nothing works.
Plus, there are countless others freaking out and explaining how the algorithm is at faults for X, Y, Z in basically every Instagram related Facebook group you're in.
It truly breaks my heart that so many incredibly talented people have given up on themselves because they've been made to feel like they're helpless in the face of the algorithm.
The truth is, the Instagram algorithm isn't quite the monster it's been made out to be. And more importantly, there is PLENTY you can do about it.
But unless you get an intimate understanding of how the algorithm works and what you need to do to get on its good side, you're gonna struggle to get seen (even by your own followers).
You need: a fool-proof system for positioning yourself for getting favored by the algorithm, so you can get bumped to the top of your followers feeds, show up in hashtag search, and maximize your shot of going viral via the Explore Page – instead of being treated like that weird cousin from Nebraska that everyone forgets to invite to parties.
The Good News Is…
Growing a Large Successful Instagram Isn't As Complicated as You Think
Because when you follow a foolproof system that makes implementing your Instagram strategy a no-brainer, you'll put an end to the "OMG-why am-I-losing-followers" panic and grow your following like gangbusters while boosting your business income instead.

With a step-by-step roadmap like this, you will...
✘ Follow a proven system that attracts 100s of real, authentic human beings every single day to your Instagram (none of that fake follower nonsense), without spending all day on your phone and becoming a slave to the 'gram.
✘ Effortlessly find & build your dream audience of highly engaged potential buyers. Algorithm who? You don't stress about whether or not you're "showing up in the feeds" anymore because you've basically got the algorithm eating out of your hand.
✘ Reclaim your time by setting up a foolproof system that makes implementing your Instagram strategy a no-brainer. No more spending too much time staring at a screen while you rack your brains thinking what-the-heck-am-I-gonna-post-today, while resisting the urge to go hide under the covers instead.
✘ Wake up each morning confident and happy that your Instagram marketing strategy is doing its job – instead of constantly worrying about whether you have enough followers, if your engagement has dropped, or why you haven't made any sales yet.
✘ Create & curate viral content that gets favored by the algorithm to drive massive engagement, follower growth, and sales – no jet-setting lifestyle, flawless beach bod, or mad camera skillz required.
✘ Set yourself up to get brand sponsorships opportunities to start making money directly from Instagram, even if you don't have your own products or services to sell.
These outcomes are 100% possible for you. Yes YOU – whether you already have a few thousands followers or you're starting from scratch with a big fat zero in every column.
But your success does depend on you following a proven step-by-step system that covers the fundamentals, so you can put in the work KNOWING you'll get the results you want afterwards.
One that uses the EXACT strategies I used to grow my own Instagram audiences to a combined 110,000+ followers in less than a year, while also helping my students to successfully build audiences of thousands – in just about every niche imaginable.
If you're still with me, I can't wait for all your hard work to be rewarded when you use the strategies and systems you learn to completely transform your business on Instagram.
Who Am I to Tell You This?

Your Instructor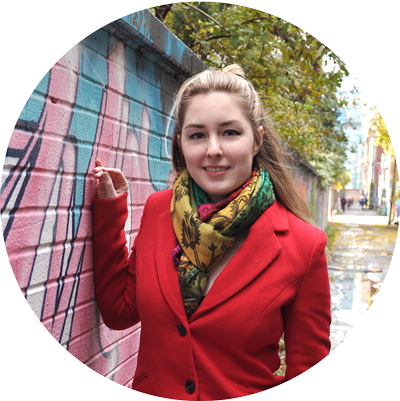 Hey there!
My name is Brie – a Canadian gal from Toronto, with a green thumb and an obsessive love of cats.
And when I'm not lost amidst the greenery that is my balcony garden, coming up with ridiculous pet names for my cat while speaking to him in a horrendously high pitched voice, or reading as many pages of a book as I can before I inevitably fall asleep after 20 minutes…
...I'm running GoRattleTheStars.com, a social media marketing blog that has helped thousands of entrepreneurs, bloggers, and influencers successfully grow their businesses by harnessing the power of Instagram.
I've also grown my two businesses from 0 to over 110,000+ Instagram followers combined in less than a year, just to prove that I could do this business thing after failing horribly to launch my art career.
With Instagram Launchpad, my goal is to help you grow your audience, gain the recognition you deserve, and increase your profits online – all by becoming a social media BOSS.
I don't believe in using "growth hacks" or super sleazy shortcut methods that involve putting in the least amount of work possible for questionable results.
I am all about foundational tried-and-true methods that will help you direct real followers to your Instagram account, so you can wow them with your talent, form meaningful relationships, and build the life you've always wanted.
What People are Saying...

"I'm only 777 followers away from hitting 10K! So much work to get here but you gave me the push to make it happen – thanks so very much my friend! Fun to be growing at such a high rate." – Catherine Rains (Artist, now at 17.5k followers)
---
"I've been actively working my IG account for exactly one week - I started with a brand new account. I passed the 500 follower mark on Saturday, trying to reach that 1000 follower mark by the end of this week!" – Ann B. (Female Entrepreneurs, 18,000 followers in 6 months)
---
"In about 2.5 months I have amassed 5k followers and growing like crazy each day. I just had my first giveaway and the post is doing EXTREMELY well! Thank you so much!" – Zack D. (Donuts, 9,000 followers in 6 months)
---
"My account is only two months old (it's an infant), and I gained about 30 followers in 24 hours, which is a lot for me. I have a makeup account so I did step by step pictorial of a makeup look I did. It got a really great response and made it into the top 9 of a lot of my hashtags. I was so excited!" – Allyn T.
---
"[Your course] helped me a lot, and from following your strategies I was able to gain about 600 followers between the 23rd of April and the 2nd of May. I hit the magical 1,000 followers mark on the 2nd. :)" – Dennis L.
---
"I just recently found your Instagram course. It's awesome! I changed my profile about a month ago, and had a bump in interaction. I've had a paid sponsorship offer already after just changing my bio!" – Jasmine B.
Introducing:
Instagram Launchpad
---
The foolproof formula for growing your Instagram to 10,000 followers and beyond by using only the most powerful, time-tested, and proven strategies out there.
This program is built for entrepreneurs, influencers, bloggers, or ANYONE who stands to benefit from growing a large, targeted and AUTHENTIC audience online.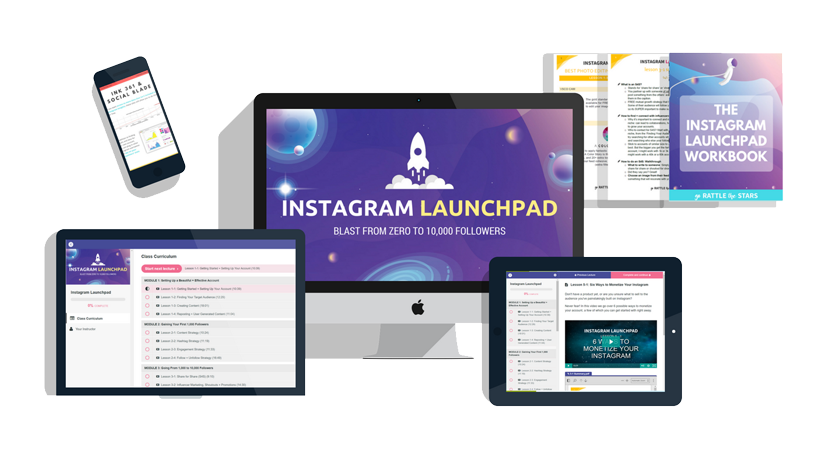 I've been helping people grow on Instagram for the past 2 years, and I've poured every ounce of knowledge I have into this program.
I've helped people like you who...
★ Have been posting daily but are disappointed by the results. You are SO ready to get off that exhausting hamster wheel of gaining 5 followers one day, then losing them the next.
★ Have spent countless hours hunting for solutions but end up getting analysis paralysis from all the conflicting info. One guru tells you to post on Thursdays at exactly 8:22 am, while another tells you midnight on the spring equinox while the moon is full is best...
★ Have been getting absolutely destroyed by the Instagram algorithm. Your engagement sucks, you're getting fewer likes and comments, and you suspect the reason for it all is that the algorithm is hiding your content from your followers. You're not gaining any traction, no matter what you post, how often you post it, or how many likes you return or comments you reply to.
★ Have managed to grow a small following but aren't making any money on Instagram, despite wanting desperately to grow your business. You have no clue how to sell to your audience without getting mass unfollowed, and you're afraid of coming across as too salesy or sleazy.
The Result?
A killer step-by-step roadmap of an Instagram strategy that puts an end to the "OMG-why am-I-losing-followers" panic and gives you crystal clarity on how to grow your following like gangbusters while boosting your business income using the skills and resources you already have.
What You'll Get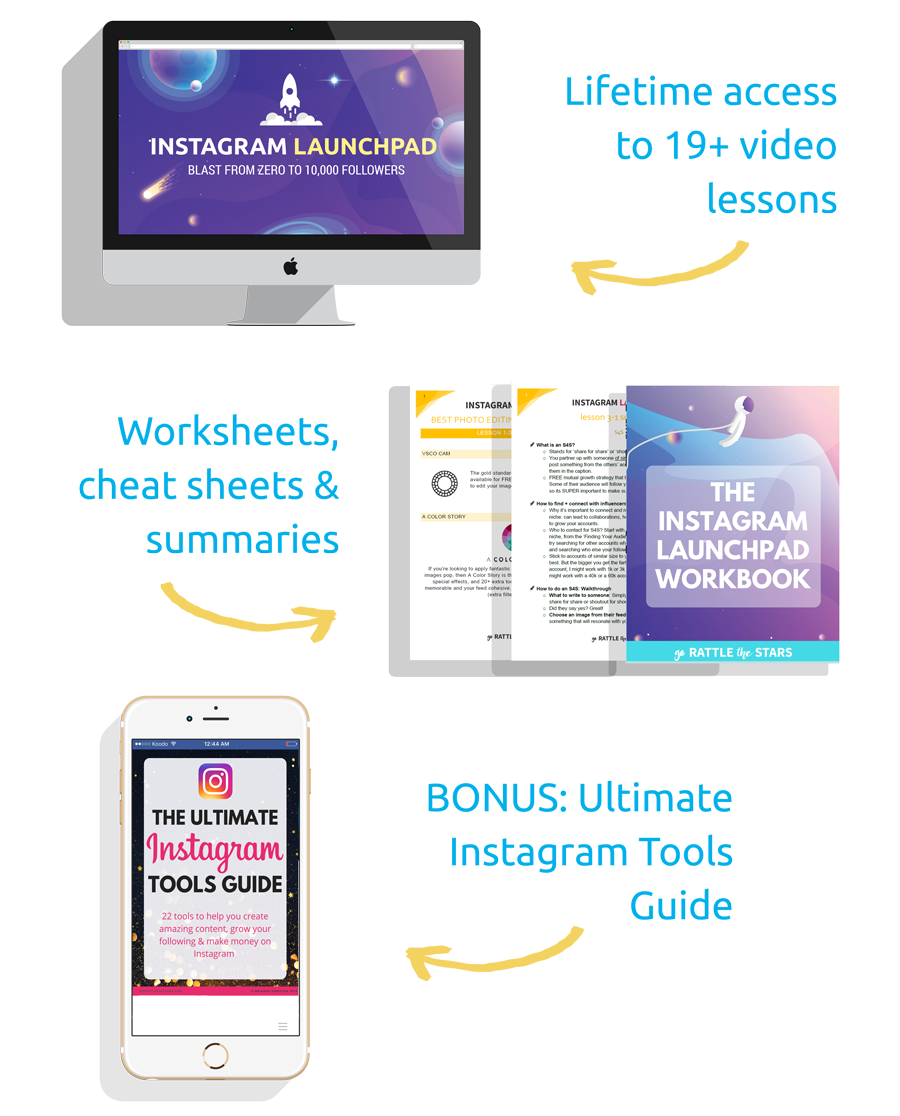 Here's What You'll Learn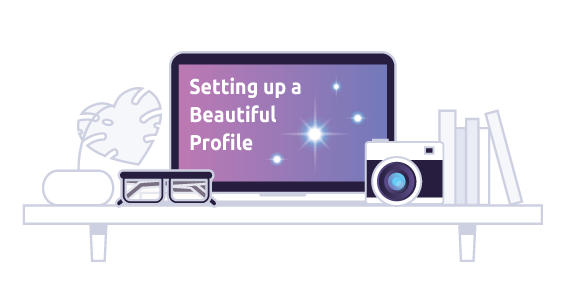 MODULE #1 - SETTING UP A BEAUTIFUL + EFFECTIVE ACCOUNT

---
This is where you'll create a solid foundation for the rest of your efforts to stand upon – a beautiful Instagram profile that lets potential followers know what you're all about and why they should follow you.
Most people who find themselves at a standstill on Instagram are there because they aren't hitting the right audience. Just getting this ONE THING right can move you from that "gaining-10-followers-then-losing-10-followers-every-day" madness to seeing your follower count tick steadily upwards.
That's why in Module #1, you'll get crystal clear on who your target audience is so you can successfully target them later with our super powerful growth strategies.
Here's what you'll accomplish:
You'll create a shiny professional looking profile that truly represents your brand and lets your potential followers know what you're all about and why they should follow you.
You'll optimize the 5 most important parts of your bio so there's no confusion when potential new followers land on your virtual doorstep.
You'll create a beautiful, cohesive Instagram feed that's full of the exact things your followers want to see, share with their friends, and interact with.
You'll start creating content that performs better AND you'll curate high quality content for those time you can't create enough content on your own.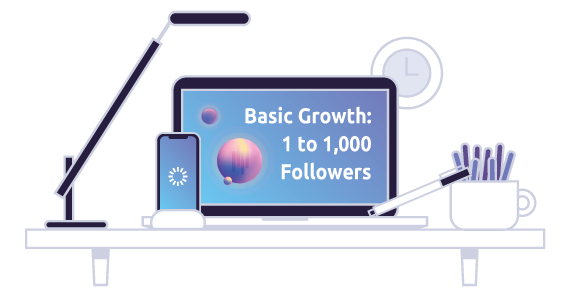 MODULE #2 - STRATEGIES FOR GAINING YOUR FIRST 1,000 FOLLOWERS
---
You've got your profile looking fly, you're crystal clear on who you're targeting, and you've populated your gorgeous feed with the exact kind of things your ideal follower wants to see from you.
Now it's time to get down to the fun part – attracting new followers with some tried and true growth strategies.
But it's true that the first 1,000 followers are the hardest to gain – Instagram is like a game where you play the boss level FIRST, before getting the chance to get the hang of things on the easy levels.
Here's where you'll implement the 4 most powerful growth strategies that work best when your account is still small – so you can stick it to the "boss" like you've got the cheat codes, start building momentum, and move on to bigger and better things.
Here's how you'll get there:
You'll post at the most optimal times when you audience is online, and adjust your posting habits to the right frequency for maximum engagement and follower growth.
You'll learn what makes a great 'Call to Action', and start writing CTAs of your own that generate engaging conversations with your audience and gets your followers to take the actions you want them to like tagging friends, visiting your website, or buying your products.
You'll put together a list of the best 30 hashtags specific to YOU and your brand, and use them to get seen by your ideal audience and grow your following passively while you sleep.
You'll spend 15-30 minutes per day implementing the 4 most powerful growth strategies that work best when your account is still small, to get out of that rut you've been stuck in for what feels like forever and grow to your first 1k.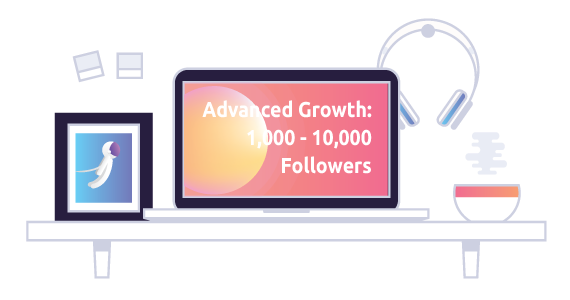 MODULE #3 - SCALING TO 10,000 FOLLOWERS & BEYOND
---
This is the part where we kick things up a notch, and things get REALLY exciting. :)
You've grown your Instagram by a few thousand followers, and now you're ready to take things to the next level with the really powerful growth strategies – namely, harnessing the power of the algorithm for some truly explosive results.
You're ready for the top-level growth tactics that all the big name Instagrammers are using to grow their massive audiences in the 6 and 7 digit stratosphere (these are the methods that are responsible for my own rapid rise from 0 to 50,000 followers in just 5 months).
You might be tempted to start here, but these advanced methods are most effective only AFTER you've build up solid audience base – where these strategies will be 100x more powerful.
Here's what you'll do once you get here:
You'll join up with peer influencers in your niche to help each other grow simultaneously in a coordinated team effort using the S4S Strategy.
You'll gain access to much larger audiences than your own by strategically budgeting for Paid Shoutouts with big influencers in your sphere – to grow your following, engagement, or email list.
You'll gain an in-depth understanding on how the Instagram algorithm works, then use your know-how to work that algorithm and get your content boosted to the top of your followers' feeds.
You'll use my two-pronged Viral Growth Strategy to 1) create content with "viral potential", then 2) utilize Instagram Engagement Groups to consistently go viral on the Instagram Explore Page.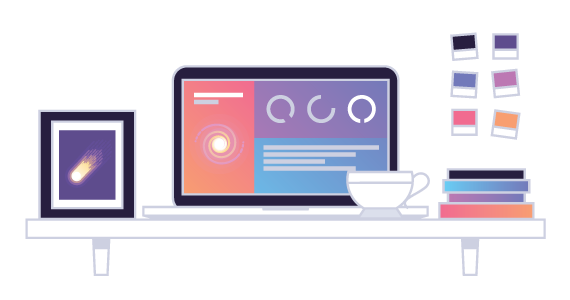 MODULE #4 - OPTIMIZING YOUR INSTAGRAM STRATEGY
---
Now that you're consistently growing your Instagram, it's time to optimize what you're doing so you can:
Get even better results by doubling down on the handful of things that are working for you like gangbusters.

Save some precious time by cutting out the methods that just aren't doing it for you.
Here's how you'll separate the wheat from the chaff:
You'll use Instagram Insights to track your individual post performance to see what content to post more of and what to cut, to ultimately grow faster and see higher overall engagement.
You'll use the best Instagram analytics apps to track your growth and progress, and save time by focusing on only the most important parameters and data points.
You'll use my top recommended Instagram scheduling app to plan out your content strategy well in advance, saving time and avoiding the "what-the-heck-am-I-gonna-post-today" overwhelm.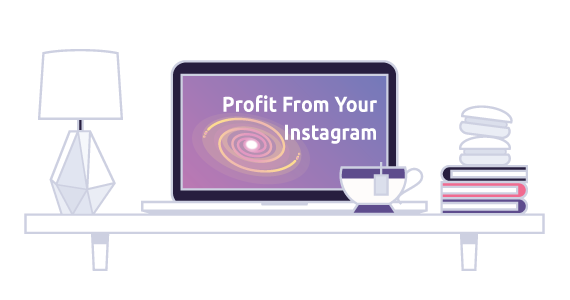 MODULE #5 - PROFIT FROM YOUR INSTAGRAM
---
So you're posting great content and you're growing at a steady clip…
But the important question is, can you convert those followers and "potential-buyers" into ACTUAL paying customers and clients?
Followers are great and all, but they don't exactly pay the bills on their own – unless you can effectively convert those followers into paying customers and clients or attract brand sponsorships.
Here's how you'll get those Paypal notifications rolling in:
You'll learn the 6 ways to monetize your Instagram account and pick one to implement so you can start bringing in the cheddar (even if you don't have a product).
You'll create a valuable lead magnet to offer to your followers, so you can move your followers to your most valuable asset – your email list.
You'll funnel your followers through the Instagram Sales Funnel, then send them to your online shop, website, or offer where they'll be primed and ready to become your happy paying customers.
You'll implement my step-by-step process for attracting and working with brands, to make money through promoting other brands to your Instagram audience.
*PLUS THESE BONUSES*

To Take Things to The Next Level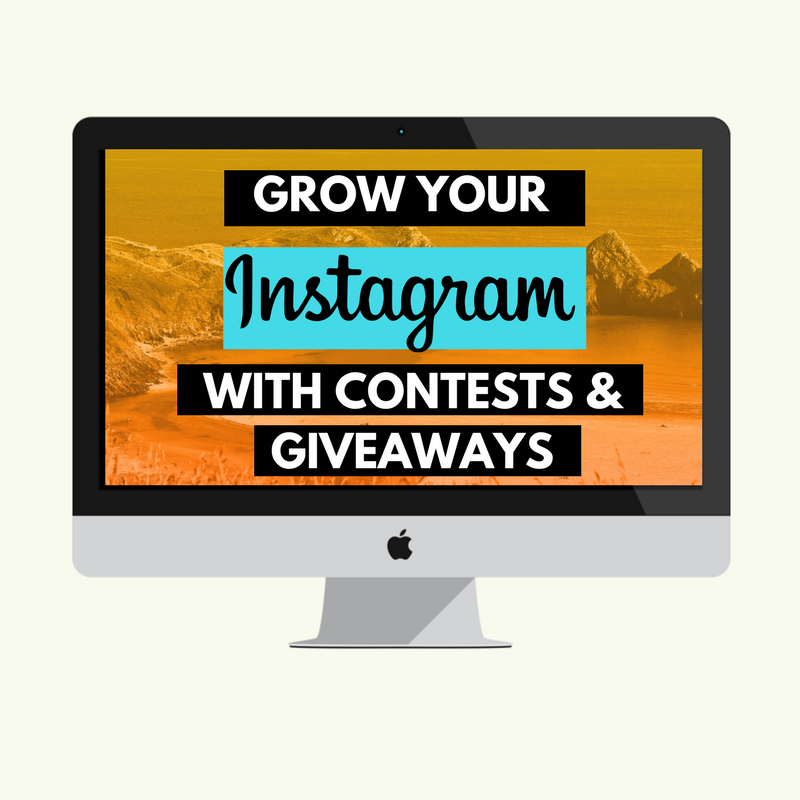 FAST ACTION BONUS #1 - GROW YOUR INSTAGRAM WITH CONTESTS & GIVEAWAYS ($97 VALUE)
---
You've got the basics down and you're growing your following by hundreds per day, but you're craving that extra boost every once in a while.
In this bonus lesson, you'll implement my strategy for running successful contests & giveaways to grow your following, expand your brand recognition, and even grow your email list.
In this exclusive bonus lesson we'll demystify the process of picking the right partners to work with, what "prizes" works best to bring followers who will stick around afterwards, and how to get your contest or giveaway to become a runaway viral success.
You will...
Gain extra exposure for your brand and grow your following, by running various contests and giveaways on Instagram.
Create partnerships with other influencers to get in front of MASSIVE audiences that you normally wouldn't have access to.
Structure your contests & giveaways to get the biggest response from your Instagram audience, grow your following, and convert those followers to $$$.
Learn about the app I recommend for making sure your contest or giveaway runs as smoothly as possible.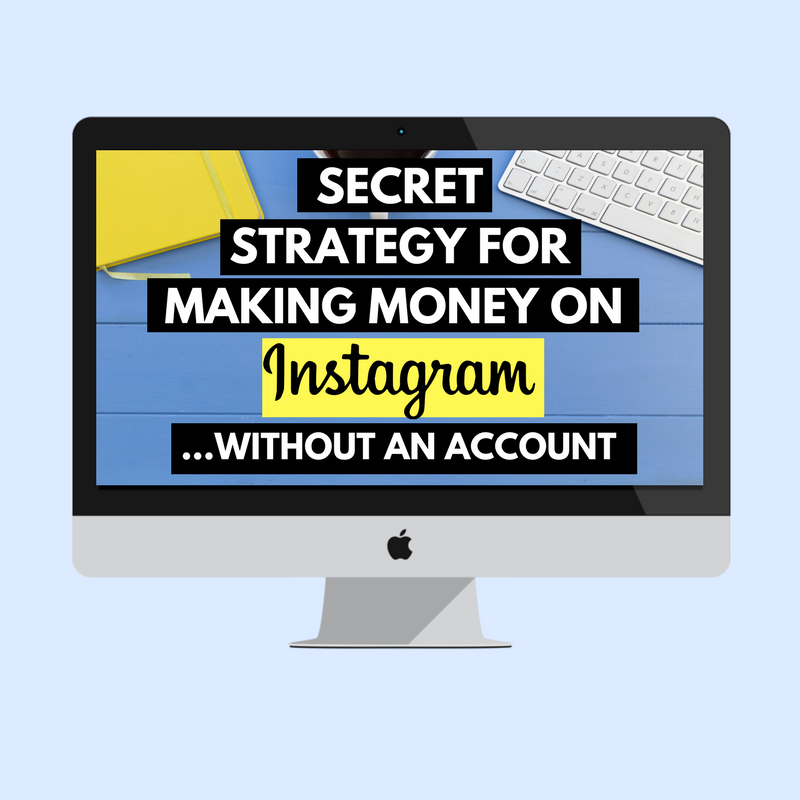 FAST ACTION BONUS #2 - SECRET STRATEGY FOR MAKING MONEY ON INSTAGRAM... RIGHT FROM THE START ($97 VALUE)
---
Not willing to wait until you hit 10k to start profiting from your hard work?
You don't have to.
Contrary to what most people believe, you DON'T need a large following to start making money on Instagram.
But what you DO need is a plan and a system for converting followers to dollars.
I started making money on Instagram before I hit 10k, and I know plenty of people who made their first sales and landed their first clients before they even hit 1,000.
In this bonus lesson, I'm sharing my secret ninja strategy for making money on Instagram BEFORE you even get started on growing your following.
You'll be able to...


Start selling your products & services on Instagram right from the start – even if you haven't set up your Instagram account!
Use this strategy to monetize your Instagram while it's still small (i.e less than 1,000 followers), no more waiting around for your return on invested time.
Do double duty with this strategy to not only make money but to increase traffic to your blog or website and grow your email list.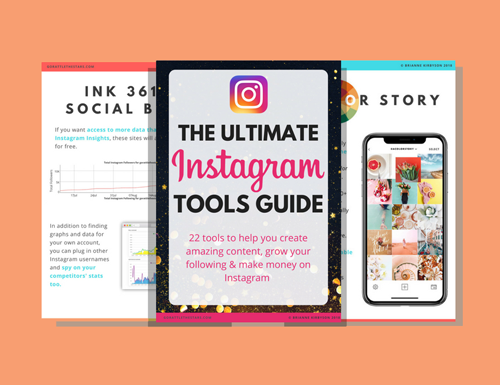 BONUS #3 - THE ULTIMATE INSTAGRAM TOOLS GUIDE ($197 VALUE)
---
Creating the most visually stunning & effective Instagram feed can't be done without the proper apps and tools.
A good tool will not only let you create better content, but will help you optimize the time you spend while growing your Instagram.
In this bonus guide you'll discover all 22 tools I use and recommend to help you kick ass on Instagram:


The best apps for creating & editing content

What tools I recommend for scheduling & automation

Tools to help you make more sales & grow your email list with Instagram


This guide covers all the tools I've used in growing my own two businesses to a combined 110,00+ followers on Instagram.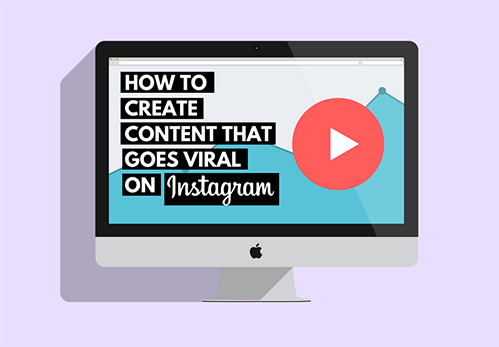 BONUS #4 - HOW TO CREATE CONTENT THAT GOES VIRAL ON INSTAGRAM ($97 VALUE)
---
If you've been stuck in a rut for what feels like forever, I'm happy to tell you that you absolutely can grow a large Instagram following in a relatively short period of time – and you don't have to limit yourself to the slow and steady way.
There's also the "OMG-I-must-be-dreaming-I-can't-even" thrilling way, in case you're a bit of an adrenaline junkie.
The method? Going viral.
And you can't go viral without GREAT content.
Not all content is created equal, and not all content has the potential to go viral. It's a simple fact of life.
In this bonus lesson, you'll take my EXACT strategy for creating and curating viral content that got me to 50k in 5 months, and use it to replicate the same results for yourself.
You will…
Analyze your competitors and weed out their top performing content to determine what makes it perform so well.

Emulate, repurpose, or repost the content that goes viral for your competitors to your own account.

Test and analyze your results until you are left with a winning formula for producing content that has you going viral on a consistent basis, bringing in thousands of likes, comments, and followers all at once.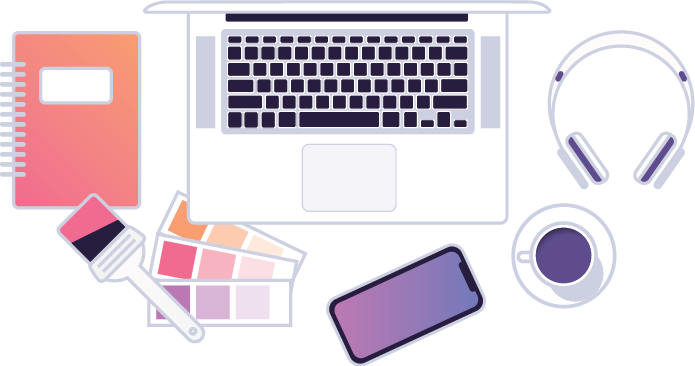 BONUS #5 - LIFETIME ACCESS + ALL FUTURE UPDATES
---
Instagram is constantly changing — it seems like there are new features and algorithm changes every few months. That's why I add new updates to the course whenever they're needed, addressing any new changes and adding new strategies as I test them out.
When you enroll in Instagram Launchpad, you get lifetime access to everything, including any new changes and all future updates.
This Course is PACKED With Value:
---
19+ Video Lessons & Step-by-Step Tutorials [$1500 value]
The most useful Cheat Sheets, Spreadsheets, & Summaries to keep you on track [$500 value]
All the bonus content to take your Instagram game to the next level [$488 value]
Lifetime Access & Updates [Priceless]
TOTAL VALUE = $2,488
YOUR PRICE TODAY
↧

↧

↧

The Insta-Stellar Guarantee
I'm so passionate about helping entrepreneurs, bloggers, and influencers like you grow their businesses on Instagram, that I want to make it as easy as possible for you to say "YES!" to this program.
I want you to experience how exciting it is to welcome dozens or hundreds of new followers to your Instagram every week on repeat.
I want you to succeed in your business financially so you can better share your talents and your passion with the world.
And I 100% stand by the effectiveness of the methods taught inside Instagram Launchpad to get you where you need to go, which is why I offer the "30-Day Insta-Stellar Guarantee":
If after watching the video lessons and completing the worksheets from Modules #1 and #2, you STILL don't see your Instagram audience growing while dedicating 15-30 minutes per day to the methods taught inside the program…
Simply email us at [email protected]estars.com within 30 days of purchase with your completed worksheets and we'd be happy to offer you a full refund.
For more details, click here.
Frequently Asked Questions
Do these strategies still work with the recent algorithm changes?
Remember, the algorithm has one purpose…
...To get people to stay on Instagram longer, by promoting "high quality" content that gets lots of attention – namely likes and comments.
That's why we teach fundamental strategies inside this course.
We'll get you creating and curating top content with viral potential, crafting captions that drive major engagement, and using hashtags to get your posts seen by more people than just your own audience.
These are all things that signal to the algorithm that you are producing QUALITY content, and you will get boosted in the algorithm as a result – even after Instagram tweaks its algorithm for the 100th time.
I've been stuck at a standstill for a REALLY long time. Will this really help me grow my Instagram?
Here's something most people don't know about growing on Instagram:
The beginning is the hardest part.
Gaining your first 100, 500, or 1,000 followers will be the hardest followers for most people to gain. It was the hardest part for me, and my first 1,000 followers took me the longest amount of time to gain.
The easiest and fasted way to get over that hump is to have a system to follow. Something you can commit to doing each day so you can gradually move that needle forward, until you get to the point where it isn't so hard anymore.
We've dedicated an ENTIRE module (Module #2) to outlining a system for going from zero to 1,000 followers. All you need to do is watch the videos, implement a couple of our most powerful growth strategies, then commit to doing them for 15-30 minutes per day.
You'll be out of that rut in no time.
I don't want to use sleazy, spammy methods to grow my account. Do you teach these in the course (things like buying fake followers, using bots, etc)?
Instagram is a powerful tool for growing your business because it can be used to connect you with real, live people.
Although things like buying fake followers or using bots to automate your growth can create the illusion that you have a large following – you aren't creating authentic connections with these methods.
Your follower count by itself is just a vanity metric – what really matters is whether or not you can use your platform to make people know, like, and trust you so that you can ultimately influence them, inspire them, and convert them into paying customers and clients.
It's pretty obvious that fake followers DON'T make a habit of pulling out their credit cards to support you!
That's why you'll only learn methods that will help you direct real followers to your Instagram account, so you can wow them with your talent and start building meaningful relationships that eventually lead to sales.
Is this course really worth the price?
Let's consider what your options are for growing your blog or business online. The most popular options for doing so are Google SEO and Facebook ads.
Though free and very effective, Google SEO takes FOREVER to learn and implement.
Facebook ads are tricky -- and you'll be spending money to achieve results, even in the beginning while you're still figuring things out.
With Instagram and this course, you'll be able to start growing an audience for your business right from the get go – no waiting and no ad spend required.
Plus, all it takes is for you to land a SINGLE sponsored post or book a SINGLE extra client, and BAM you've paid for the course.
My Instagram (business or product) is in ________ niche. How do I know this will work for me specifically?
Maybe you've struggled in the past, and now you're hesitant about wasting time on something that might not work for you…
But the strategies taught in the course have been proven to work time and time again for my students over the past two years. Students growing Instagram accounts in niches such as artwork, women entrepreneurs, customized handbags, handmade crafts, donut reviews, gardening, photography, bloggers, beauty, fitness, travel… you name it.
If they can all find success growing a following, so can you.
I dare you to give yourself a fighting chance – because what happens if you don't? You don't deserve to be stuck in a rut forever.
Can't I just learn all this for free online?
You've probably already noticed this but…
Vague, outdated, and incorrect Instagram advice is kind of an epidemic.
It seems like every Instagram guru these days is telling you things like "Just join an engagement group, you'll get on the Explore Page and have explosive growth in no time!"… yet nobody wants to explain HOW to find engagement groups, WHAT makes a good one, and what you're supposed to do once you get there.
As a business owner, you need a clearer picture than that.
With Instagram Launchpad, I'll walk you through every strategy step-by-step so you know EXACTLY what to do when you take action. You'll also learn the thinking behind all my methods so you'll understand what you're doing and why it works.
This course will cut out hundreds of hours of trial and error, and time spent wanting to throw your phone against the wall... because the methods I teach all work together to form an effective, cohesive, and COMPLETE Instagram strategy.
I've seen other Instagram courses go deep into the branding and photography side of things. Does Instagram Launchpad do that?
Though it is important to create good content, posting pretty pictures isn't going to take you all the way to 10k and beyond in a short amount of time.
The truth is you also need to incorporate effective growth methods in your Instagram strategy if you truly want to see impressive results.
In this course we cover both halves of the story: how to create and curate amazing content to make your feed visually stunning, as well as growth strategies that can be implemented in as little as 15 minutes per day – but still helps you gains hundreds of followers each day.
If you really want to take your content creation to the next level, we have a very special bonus that you'll get inside the course:
"The Ultimate Instagram Tools Guide" reveals the EXACT tools and apps I use and recommend to create the most amazing and unique content for your Instagram feed.
How long do I have to work at this before I see results?
This isn't one of those situations where you have to slave away for weeks or months before you know if what you're doing is working.
You should begin gaining followers within the first few days of getting properly set up.
But I would like to mention that the KEY to growing a large Instagram account is to stay CONSISTENT with those strategies.
That means setting aside a little bit of time each day (15-30 minutes) to dedicate to doing what it takes to grow.
Followers add up fast – gaining just 50 followers a day adds up to 1,500 per month or 18,000 per year.
What would that be worth to your business?
Remind me what I get when I enroll today?
When you enroll today during this special launch period, you gain instant access to…
The FULL Instagram Launchpad program with access to all 5 video modules, printable cheat sheets, worksheets, tracking sheets, and lesson summaries, and a list of every tool you need to truly make your journey on Instagram a successful (and easy) one.
You'll gain lifetime access to every single strategy I used to grow my own two businesses to a combined 110,000+ followers in under a year, including step-by-step instructions to ensure you know how to implement them perfectly.
Plus, all the bonuses listed above are yours as well.
What if I don't get results?
I get it – there are a lot of shady people out there promising you the world, then running off with your money while you're left with a useless piece of garbage that they call a "course".
I want you to be able to put your talent and your creations out into the world, and get the recognition you deserve.
I stand by the effectiveness of my program, which is why I offer a 30 day guarantee so you can test out the course risk-free. If you take the course, do the work, and still don't see results, I'm happy to offer you a 100% refund.
You're Ready to Grow Your Following & Profits with Instagram Launchpad If…

★ You're an entrepreneur, creative, or influencer (or aspire to be one). Maybe you're just getting started, and you have no idea what you're doing – but you have a compelling purpose for growing a large Instagram following and no time to waste. You want to do things right – the first time around.
★ You've already gained your first few hundred (or a thousand) followers – but what used to work for you isn't bringing in the results any more. You're tired of feeling like Casper the ghost while your competitors blow right on past you on their ascent to the pinnacle of Instagram stardom. You're ready to fix this problem once and for all.
★ You're ready and willing to put in the work to reach your goals. You're ready to take a proven system and transform it into crazy engagement, rapid follower growth, and a barrage of Paypal notifications when you promote your amazing product to your new audience.
★ You're creating content and posting to Instagram religiously, but not seeing results. Is it sad that you still get excited every time one of your posts breaks the 100 likes mark? You're ready to finally get that content you're passionate about in front of people who care, and not just your mom and BFF.
★ You are more than ready to finally get unstuck, grow your Instagram to 10,000 followers, AND monetize your hard work. All you need is a proven blueprint to get you there – and you'll be off to the races to growing a business you love and creating that life you've been daydreaming about every day from your office cubicle.
★ You can commit 15-30 minutes per day to growing your Instagram. That's all the time you need to put lessons from Modules 1 and 2 into practise – and you could have an extra 100+ new followers by the end of the week. No need to slave away at this for months before seeing if it's working for you.
★ And finally… You're ready to get started NOW. You're ready to spend a couple of hours this weekend watching the videos in the course, and then start implementing those strategies ASAP. Everything inside Instagram Launchpad is clear cut and step-by-step, so you don't waste any time on the things that don't matter.
If you scored 4 or higher, I'm positive Instagram Launchpad is going to be a game changer for you.
Class Curriculum
Welcome to Instagram Launchpad!
Available in days
days after you enroll
Instagram Updates & Changes
Available in days
days after you enroll
By now you, already that what there is a proven way to attract a steady stream of targeted, engaged, ready-to-buy Instagram followers every single day of the week.
You know you can achieve that outcome for yourself WITHOUT the algorithm anxiety, dropping engagement panic, or spending too much time staring at a screen wondering "what-the-heck-am-I-gonna-post-today"...
You know all of this is possible for YOU because that proven method is waiting for you inside Instagram Launchpad.
So if you're still here, let's wrap things up by getting real for a second.
The only risk left to you is if you decide to do nothing.
Doing nothing leads back to the scenario where you're struggling to find your audience, failing to attract new followers, and wondering what to post to get your engagement to stop sucking, while your bank account sits there full of spiders & cobwebs.
But...
If you're ready to wake up tomorrow and start...
...Effortlessly building your dream audience with the right kind of people, and have fun doing it. Algorithm who? You no longer stress about whether you're "showing up in the feeds" or not, because you've got the algorithm eating out of your hand.
...Setting up a foolproof system that makes implementing your Instagram strategy a no-brainer. You no longer spend too much time staring at a screen while racking your brains thinking "what-the-heck-am-I-gonna-post-today", while resisting the urge to go hide under the covers instead.
...Waking up each morning to the happy chimes of your iPhone lighting up with PayPal notifications from sales you made through Instagram – instead of constantly worrying about whether you have enough followers to start or how to promote yourself without coming across as too "salesy".
Then Instagram Launchpad is for you.
So if you've decided that you're FINALLY ready to put your foot down and end the soul-crushing Instagram struggle that's been tormenting you these past months, then I'd like to warmly welcome you into the program. :)
All that's left is to hit that Enroll Now button.